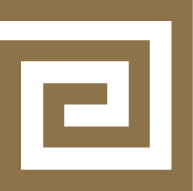 Inspired by yesterday, invested in tomorrow
Our story has a beginning, but there is no ending – that's because the next chapters of our journey at O H N M are still being written. However, it's important to reflect on our story so far. The roots of our business can be traced back to 1938 when our Grandfather planted the seeds of our success through various ventures.
Our father Mr Abdulrahman Hayel Saeed co-founded the industrial segment within his family group company in the late 1960s by first establishing a biscuit factory in the GCC. Later, this sparked an idea to create more factories for different items such as soaps, detergents and dairy products.
By the 1980s, the group had become a leading, respected and blossoming FMCG manufacturer. Next, the group expanded geographically, finding huge success in Africa, the Far East and the UK; it also grew internally. Abdulrahman Hayel Saeed's four sons joined forces to move the family business forward in manufacturing, trading and real estate in Saudi and the GCC.
Today, they stand proudly looking back at an amazing track record of success built on solid values of trust, integrity and respect, and at the same time they gaze ahead with excitement as the firm's future of new ventures and adventures unfolds.
Osama Abdulrahman Hayel Saeed
Increased the revenue of the family's packaging business from SR 200 million to SR 1 Billion, and improved customer service across the corrugated business sector in KSA.
Hayel Abdulrahman Hayel Saeed
Expanded the family's canned food company sales from SR400 million to over SR1 billion and strengthened both the local and export market as well as the distribution across the enterprise.
Nazar Abdulrahman Hayel Saeed
Boosted the family's biscuit manufacturing business from SR 90 million to SR 500 million, and successfully created and launched a new brand for high-end biscuits.
Monther Abdulrahman Hayel Saeed
Transformed a number of the family's manufacturing, packaging, and trading business modules to become cost efficient, while simultaneously enhancing distribution and implementing better cash flow management through the use of SAP ERP software and other advanced technology and supply chain systems. 
Trust
Integrity is everything. Since the beginning, we have grown from a local enterprise into a global company operating in multiple sectors – this success has come from honesty, humility and simply doing the right thing no matter what. 
Family
Reputation
Prosperity
Mr Abdulrahman Hayel Saeed and his four sons have decided to challenge themselves by exploring new opportunities in the GCC and further afield, creating brands and businesses which will have global reputations. The leaders of the business, Osama, Hayel, Nazar and Monther, will be using their vast experience to enter new markets while taking their family values with them.